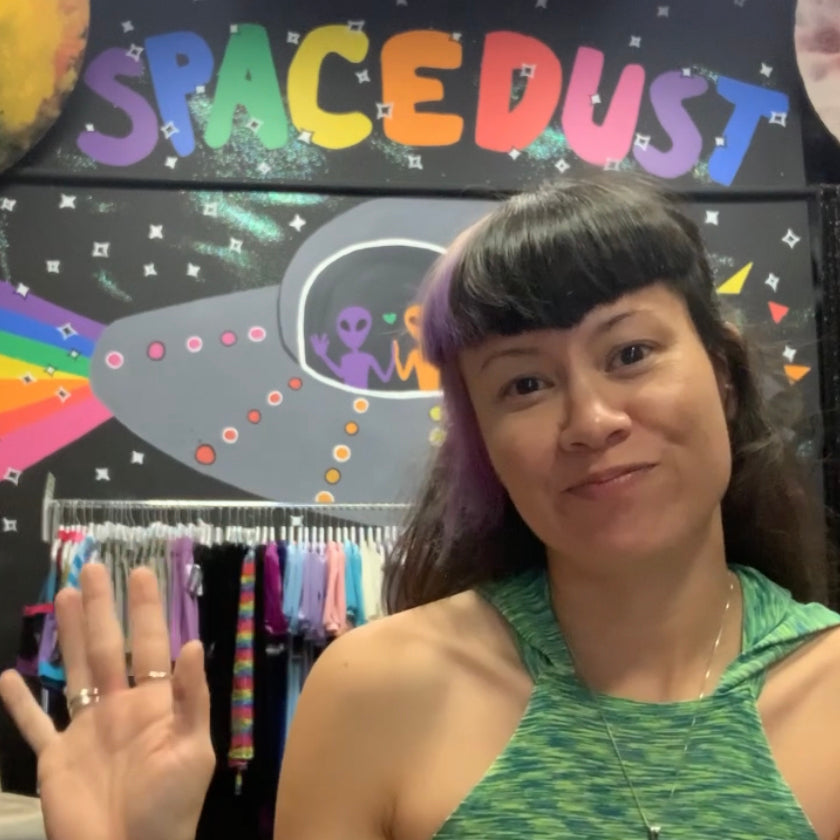 Goodbye, Spacedust...
Hello everyone, Michelle here with some sad news. This past week I made the extremely difficult decision to close Spacedust...
Read more
Final Days & Hours for Our Echo Park Shop:
Wednesday 11/22
Friday 11/24
Saturday 11/25
Sunday 11/26
All days 11:am - 7:pm
Welcome to Spacedust! How can we help you find yourself?
Get up to 75% off these House-Made Garments in our Handmade Clearance Sale!
Limited sizes available – get your faves before they're gone.
Spacedust is local, handmade, and independent
Since 2014, we've highlighted the best of small brands & indie artists.
Are you an artist or designer who would like to sell your work with us?